Media Unlimited director Magda Abu-Fadil ran Misk Foundation interns through the paces of becoming journalists in a digital multimedia world amid sharp competition for audiences' attention.
The three-day virtual training involved exercises to test the interns' journalistic knowledge, power of observation, capabilities and skills. Misk is an organization that empowers Saudi Arabian youth to become leaders in their respective fields.
Abu-Fadil covered basic grammar, writing, light editing, photo captions, geography, history, economics, politics and culture.
The July 2022 training included defining news, news story structures, punctuation rules, the lead, nut graph, contextual background information, quotations, headlines, captions, news sources, interview skills and media ethics. A final session was dedicated to exercises and fact-checking.
Abu-Fadil also guided new Arab News recruits through the intricacies of preparation for media assignments, writing exercises, tips on how journalists find story ideas, cultivating one's niche, pitching stories, spotting news and fact-checking.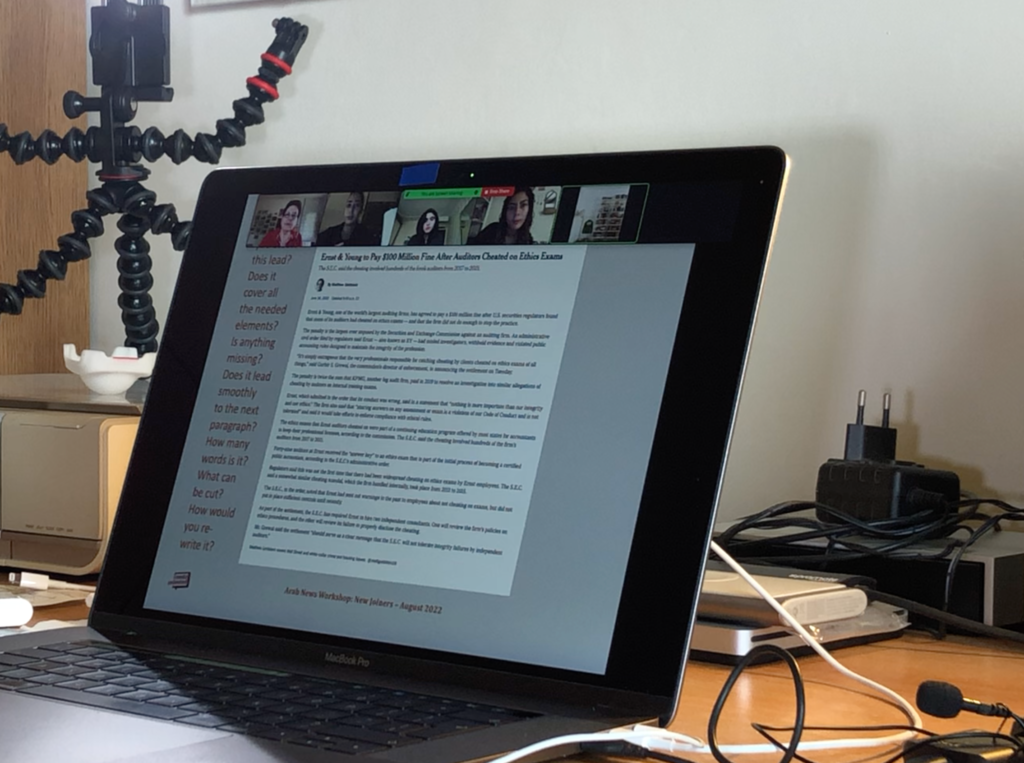 They got an advanced refresher during a three-day workshop in August 2022 on the art of writing, fixing leads and nut graphs, the use of quotations, news sources, digging for information, headline and caption writing and media ethics.
Abu-Fadil focused on in-person and online interviews, covering live and virtual events like conventions or seminars and news conferences.