Palestinian refugees across Lebanon are almost forgotten but journalists in their ranks are active and eagerly participated in a December 2022 workshop to sharpen their skills with Media Unlimited director Magda Abu-Fadil providing day-long training to empower them.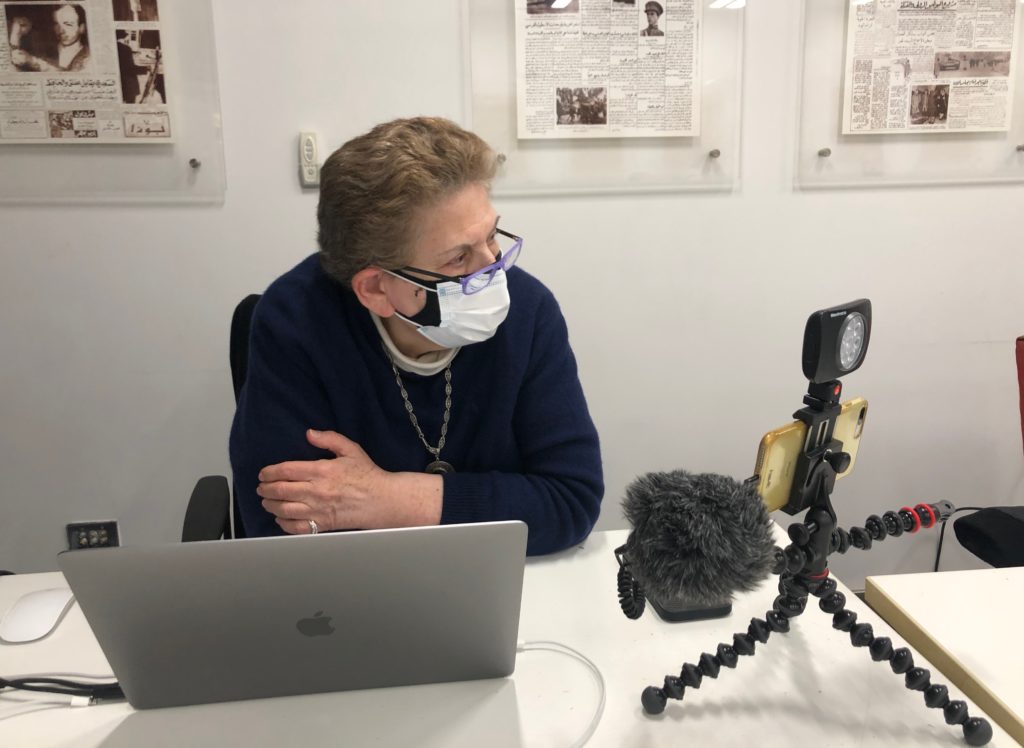 Magda Abu-Fadil provides pointers on mobile journalism
Fifteen trainees from various Palestinian refugee camps learned how to produce professional journalism as a means to better their lives by landing full-time or freelance jobs on one of three days organized by Women in News (WIN), an arm of the Paris-based World Association of News Publishers (WAN-IFRA).  
While the journalists are refugees, they are not necessarily well versed in covering their own story or that of displaced people and human trafficking that often involve desperate people in Lebanon (including Palestinians from the camps) riding death boats seeking asylum in Europe.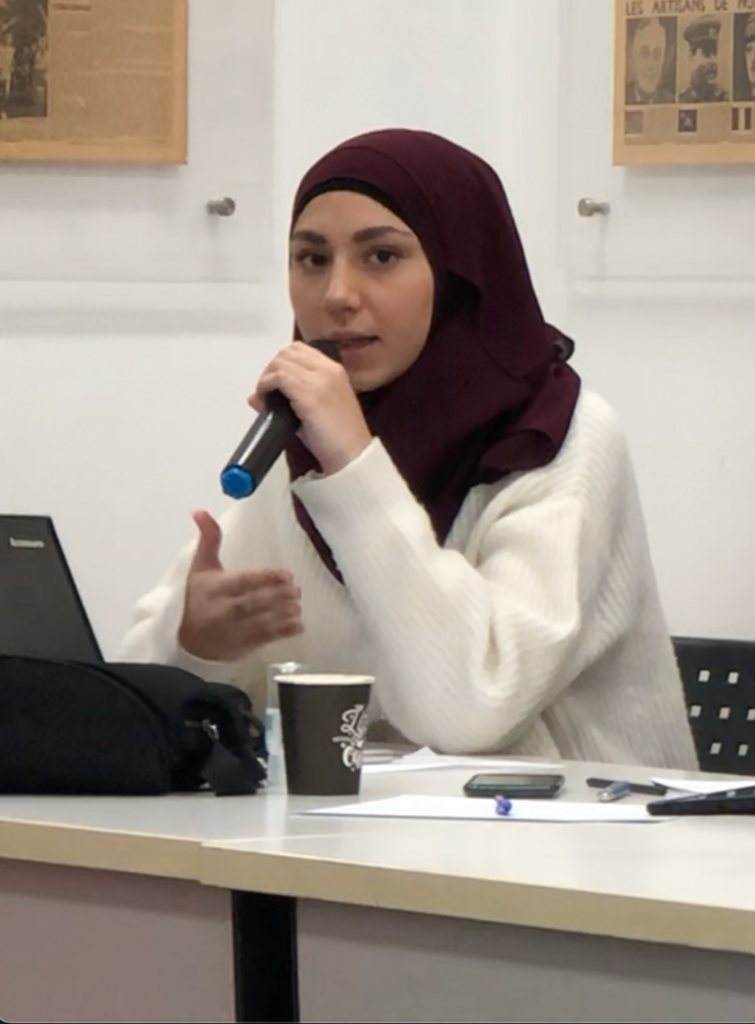 How do we frame the story?
Abu-Fadil stressed the importance of context, the proper use of numbers and statistics, how to capitalize on visuals, the verification of information, the use of accurate terminology, how to protect themselves physically, mentally and online, and, how to sharpen their critical thinking skills.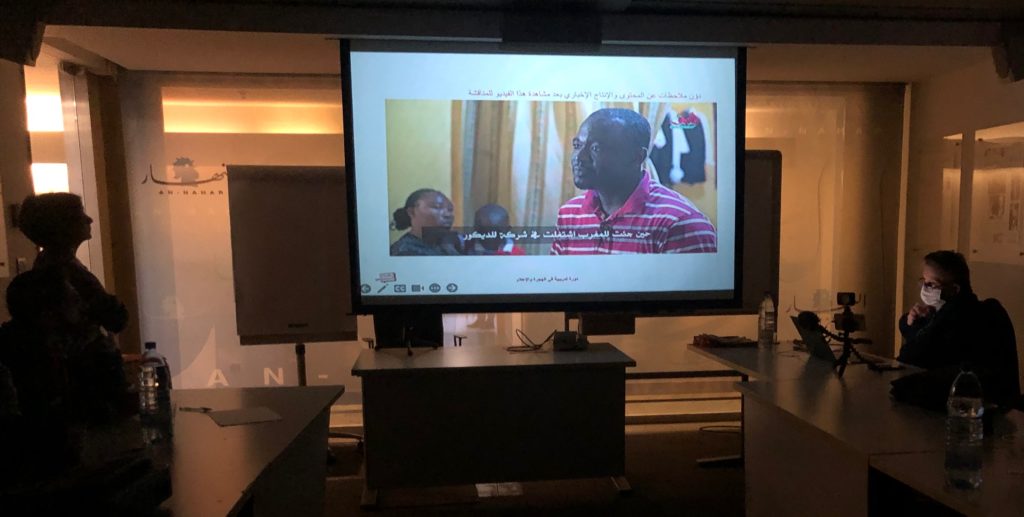 Abu-Fadil asks journalists to assess news content and production elements of migrant story video
She conducted four intensive interactive and practical sessions on coverage of these complex topics, including international resolutions and laws related to migration, refugees and human trafficking, and incorporating media ethics in all reports.
Abu-Fadil provided tips on the mobile journalism basics of shooting photos and videos, producing good sound pieces using phones, as well as optimum applications for various devices, equipment and accessories.
Palestinian refugee journalists and WIN Middle East/North Africa director Dalal Saoud (standing) watch report on media coverage of migrants and refugees
She also discussed mental and physical health challenges of coverage, safety aspects for journalists, particularly to women reporters facing threats and intimidation when conducting investigative reports on the topic, as well as the lingering perils of Covid-19 and its variants, a 2022 outbreak of cholera in Lebanon (the first since 1993), and climate change.