An article by Media Unlimited director Abu-Fadil entitled "Arts: Women Journalists and Women's Press: Central Arab States" [Arts Women Journalists and womens press central arab states Abu Fadil] was selected to be used as part of the Encyclopedia of Women and Islamic Cultures' Public Outreach Project.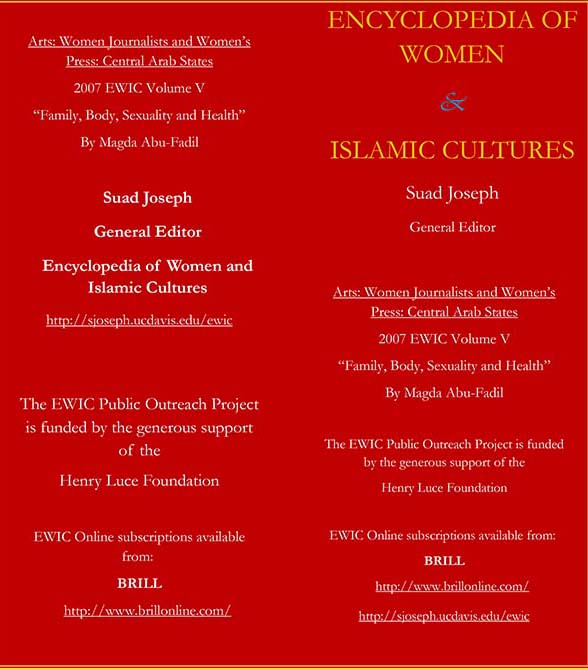 The outreach project covers a range of community organizations, including K-12 teachers and the media, with a goal of disseminating knowledge about women and Islamic cultures.
The project is funded by a Henry Luce Foundation grant, and the public outreach is organized by EWIC's General Editor, Suad Joseph as well as Associate Editors, Bahar Davary, Marilyn Booth, Sarah Gualtieri and Elora Shehabuddin.
As part of the project, the article published in 2007 will be made available on the Encyclopedia of Women and Islamic Cultures and General Editor's website.
It will also be published as a brochure and in brief format to be handed out to local agencies, NGOs, schools, religious institutions, and interfaith organizations.
Dr. Suad Joseph is Distinguished Professor of Anthropology and Women and Gender Studies at the University of California, Davis.