A two-month-plus revolution in Lebanon has brought out the worst in people, with countless traditional and social media spreading hate speech, insults and instigation to violence, Media Unlimited director Magda Abu-Fadil told Medi1Radio.
"The very thin line between insults and freedom of expression in the media is when you violate other people's rights and don't give them the opportunity to express their views, as often occurs in traditional and social media in Lebanon," she said. "Unfortunately, we see politicized and biased media."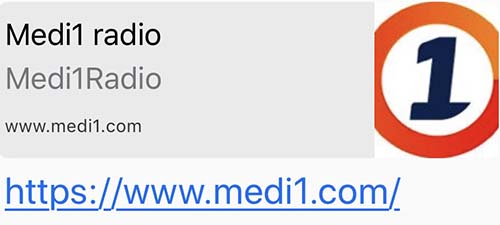 Correspondent Khaldoun Zeineddine reported that freedom of expression was enshrined in the preamble to the Lebanese constitution but asked if the protesters against a corrupt system and failed economic policies had contributed to confusing freedom with insults.
"Some protesters have contributed to mixing between freedom of expression and abuses, given their lack of arguments and critical thinking, and the culture of civilized debate, but that doesn't apply to everyone," Abu-Fadil added.
The brief interview can be heard below.